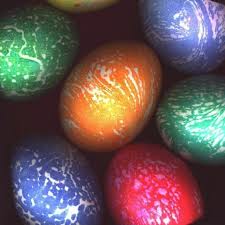 Use a regular egg dye kit. Add your color tab, vinegar, and hot water to a cup. Now place one teaspoon of margarine in the cup and let it melt. Now when you dip your eggs in , you will get a nice swirl effect!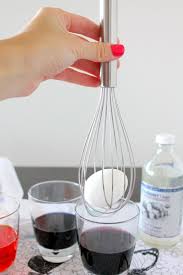 This is a great idea for helping kids color their easter eggs. Insert an egg in a whisk, then let the kids dunk to their hears content! Now there is no worry about eggs dropping off of the egg dipper or a spoon.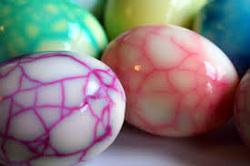 Even the cracked easter eggs can be masterpieces. Take a knife and tap different areas all over the egg. Then put the egg in the dye. When you have the color you want, take the egg out and let it dry for a few minutes. When you peel it, you should end up with a great marble effect.