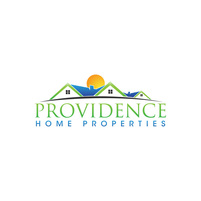 Here are a few items that need to be cared for when managing a property.

-Advertising
-Showing the House
-Showing the House
-Showing the House
-Showing the House
(I think you get the picture!)

-Running Credit / Criminal Reports
-Verifying Employment
-Verifying past rental history
-Writing a lease
-Doing an inspection before the tenant moves in
-Setting up repairs that need to be completed
-Rekeying the house
-Lease Signing
-Collection of, and holding security deposit money in a Trust Account
-Being available to the tenant 24/7 for emergencies
-Having a list of reliable vendors to handle repairs when needed
-Do a move out inspections
-Process a Security Deposit Refund
(Are you thinking you need a Property Manager yet?)

What if the tenant doesn't pay the rent ?!?!?!
-Issue a 3 day pay or quit letter
-File a dispossessory warrant in court
-Appear for a court hearing
(make sure you have your paperwork in order!)
-File for a Writ of Possession
-Schedule with the police department a date and time to do an eviction
-Have a 4 person crew on hand for the eviction
(A Property Management Company is sounding good about now)

Ohhh, and don't forget about your needs!
-Record keeping of all the tenants calls and needs
(just in case you have to go to court)
-Keep copies of all receipts so you are prepared for filing your taxes
-Prepare a 1009 form for the income you received for your rental
-Have some type of report showing your expenses and income for the year
-And when the next year rolls around, and its time to re-rent the property,
YOU GET TO START ALL OVER AGAIN!

Wouldn't it be better to just let are Property Management Company handle all of this for you?
Just a thought.